THE MOST MASSIVE ALL-IN-ONE MOTION DESIGN BUNDLE ON THE INTERNET!
---
An Enormous Library of Motion Design Tools for all your Video Editing needs!
Do You Create Videos, VFX or Animation? Then CINEPUNCH is a No Brainer! You Get it All!
Certified for Adobe CC2013, 2014, 2015, 2016, 2017 & NOW ADOBE 2018! All LUTS, SFX and Motion Mattes will work inside FCPX, AVID, DaVinci, NUKE. New CINECLOUD Dropbox gives users full access to all RED R3D Files. Some elements will work in C5 and CS6, such as SOUNDPUNCH, ANAMORPHIC Creams and CINEDUST 4K H264 files.
CinePunch was created to give digital artists an abundance of tools and controls to enhance the final look of their project. CINEPUNCH has been designed with the user in mind. Simplified control panels and a vast library of presets allow you to focus on the enjoyment of designing the look and feel of your project. Professional tools…Professional results…built with the beginner in mind. Punch up your work with CinePunch… The ultimate completion suite.
UPDATE v6.0 adds A BRAND NEW SUITE- CINEDUST PACK – CINECLOUD – ANAMORPHIC CREAMS R3D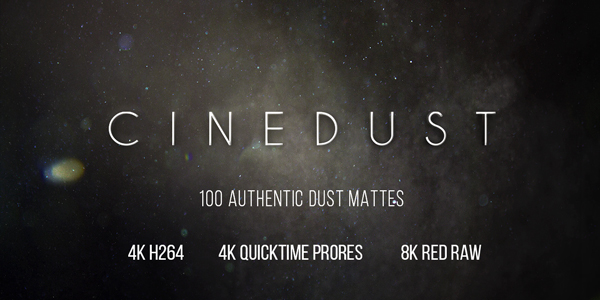 CINEDUST is a brand new set of over 100 royalty free and organic motion 4K and 8K Resolution Dust Elements for any NLE or compositing program.
Frame Rate – 24 fps 60fps

Resolution – 4K / 3840×2160

Resolution – 8K / 8192 × 4320

Video Encoding – 4K H264 – 4K Quicktime Pro Res – 8K RED R3D

Easy to use. You just have to drop the dust clips to your project and set its blending mode to ' Screen ', ' Add ' or any other.
Video Tutorials Included!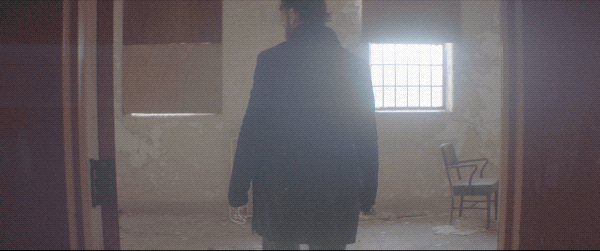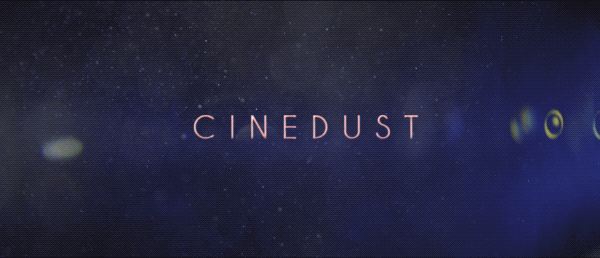 YOU NOW HAVE THE OPTION FOR REDCODE RAW!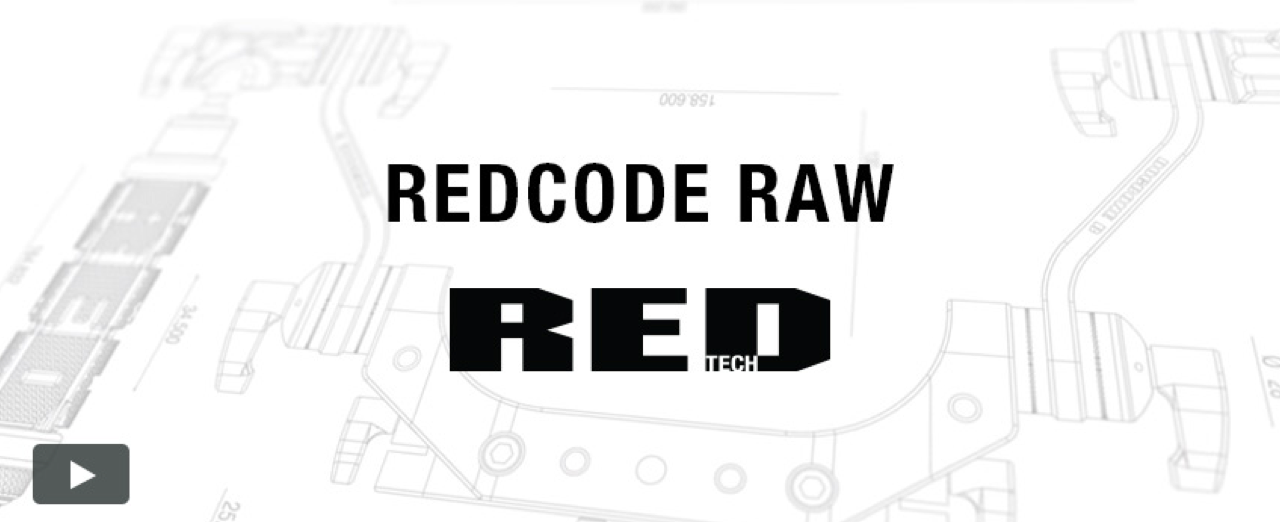 UPDATE V5.0 ADDS A BRAND NEW SUITE- SOUNDPUNCH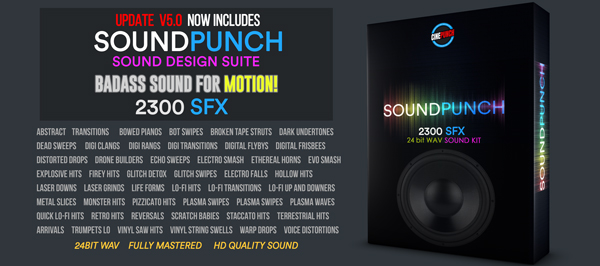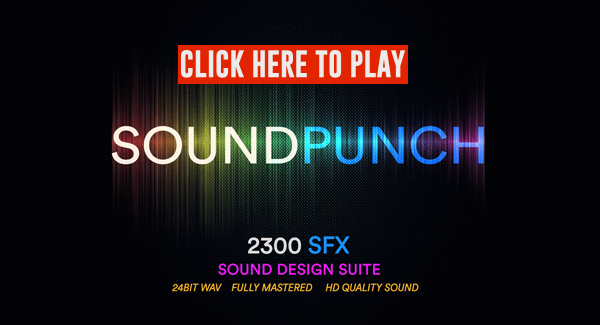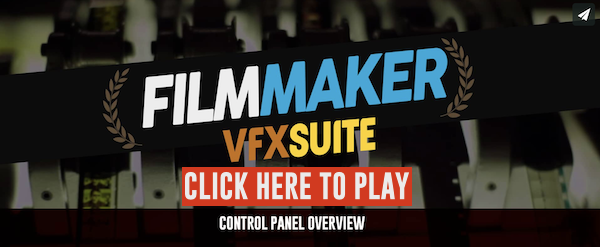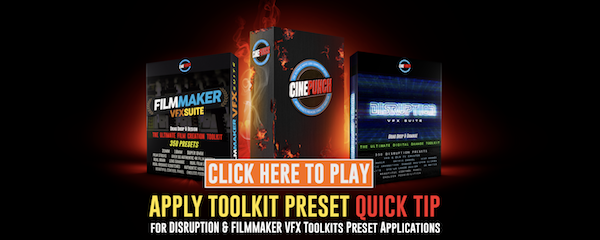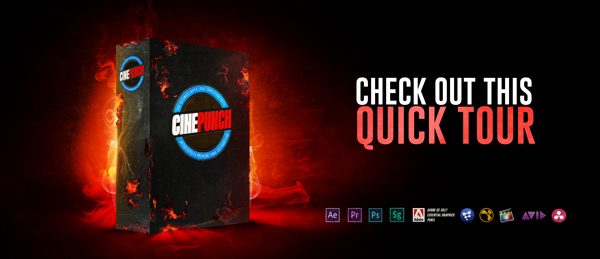 UPDATE v4.0 adds 50 NEW LUTS! LUTMASTER – 600 LUTS & Growing!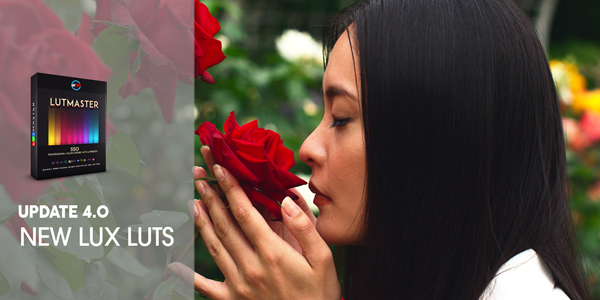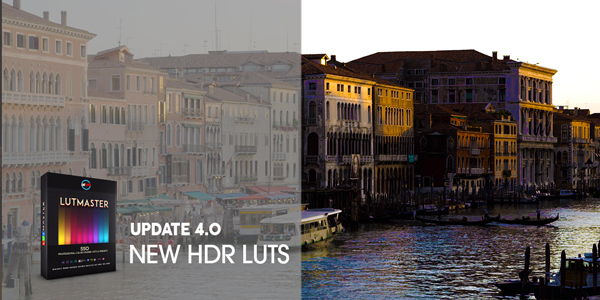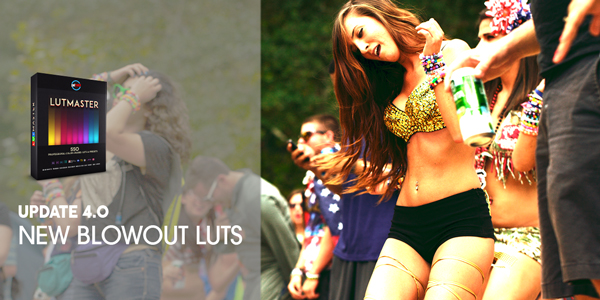 UPDATE 3.0 adds ANAMORPHIC CREAMS!
60 Authentic Anamorphic Flares and Light Mattes
CINEPUNCH Premiere CC Asset Library
ALSO NEW IN V3.0 – 10 4K LIGHT LEAK Transition Mattes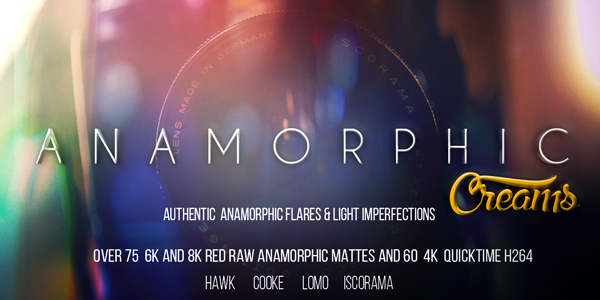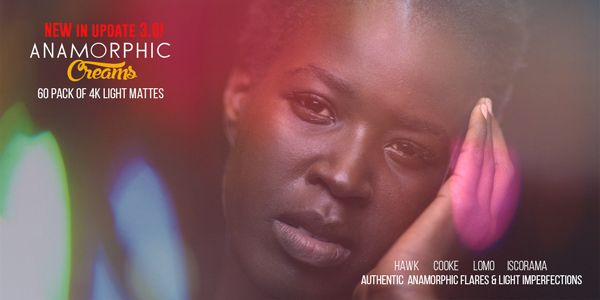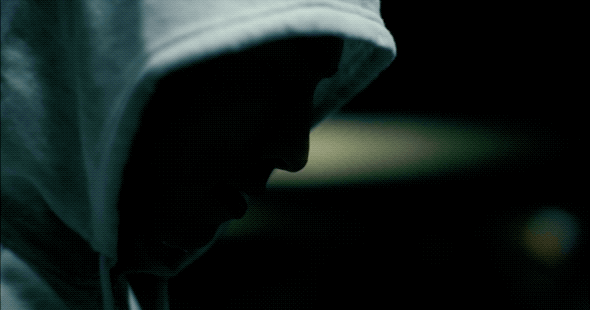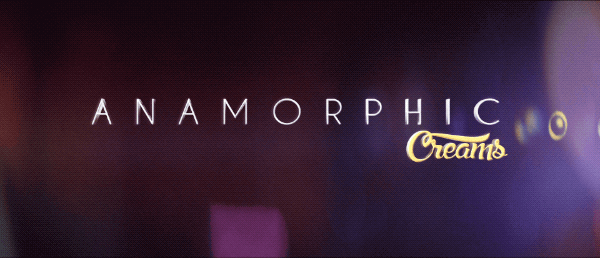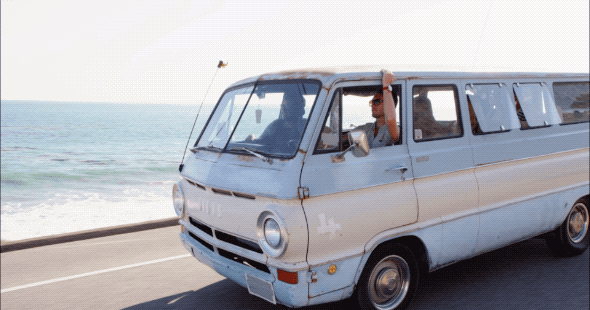 UPDATE 2.0 adds 50 NEW LUTS!
25 PRO PACK LUTS & 25 VINTAGE ASC LUTS
550 LUT LIBRARY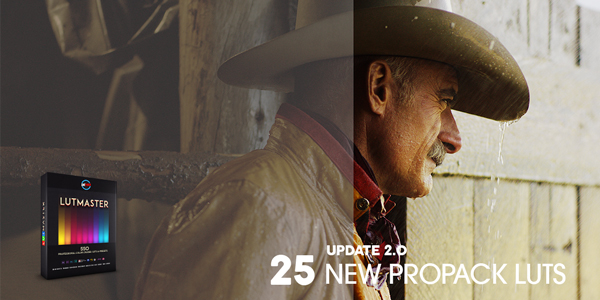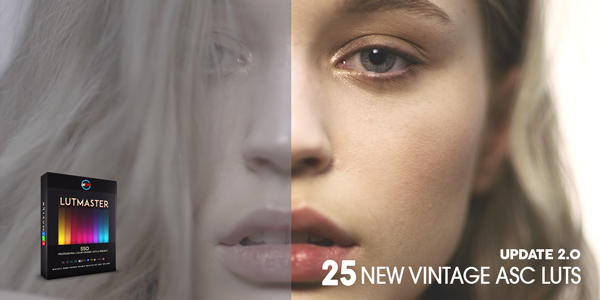 UPDATE v 1.5: Added BONUS 4K Light Matte Overlays
CINEPUNCH is built for ADOBE CC & Above (Premiere CC, After Effects CC, Photoshop CC, SpeedGrade CC). If you are working with Adobe CC 2017, The Filmmaker VFX Suite & DISRUPTION VFX Suite is Built with the new Adobe Essential Graphics capability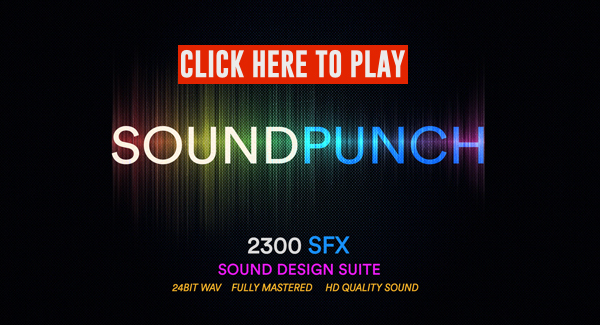 2300 SOUND EFFECTS FOR MOTION DESIGN 24BIT WAV FULLY MASTERED HD QUALITY SOUND
ABSTRACT TRANSITIONS
BOWED PIANOS
BOT SWIPES
BROKEN TAPE STRUTS
DARK UNDERTONES
DEAD SWEEPS
DIGI CLANGS
DIGI RANGS
DIGI TRANSITIONS
DIGITAL FLYBYS
DIGITAL FRISBEES
DISTORTED DROPS
DRONE BUILDERS
ECHO SWEEPS
ELECTRO SMASH
ETHEREAL HORNS
EVO SMASH
EXPLOSIVE HITS
FIREY HITS
GLITCH DETOX
GLITCH SWIPES
ELECTRO FALLS
HOLLOW HITS
LASER DOWNS
LASER GRINDS
LIFE FORMS
LO-FI HITS
LO-FI TRANSITIONS
LO-FI UP AND DOWNERS
METAL SLICES
MONSTER HITS
PIZZICATO HITS
PLASMA SWIPES
PLASMA SWIPES
PLASMA WAVES
QUICK LO-FI HTS
RETRO HITS
REVERSALS
SCRATCH BABIES
STACCATO HITS
TERRESTRIAL HITS
ARRIVALS
TRUMPETS LO
VINYL SAW HITS
VINYL STRING SWELLS
WARP DROPS
VOICE DISTORTIONS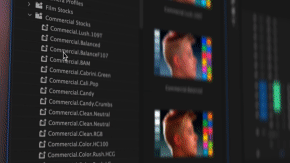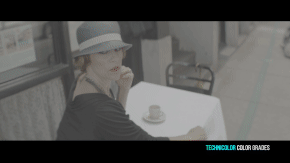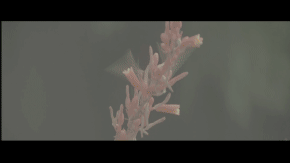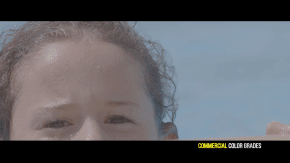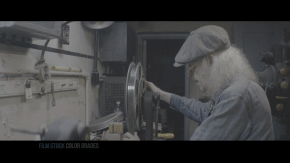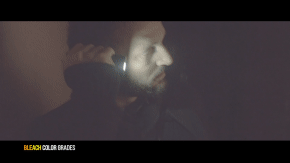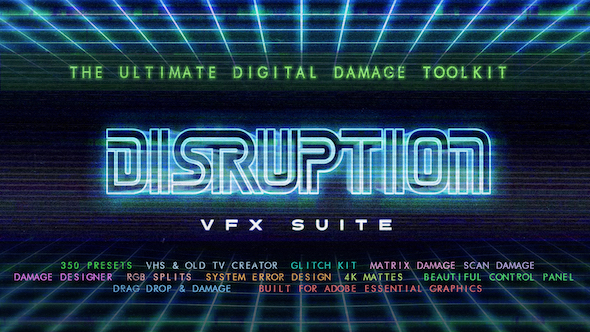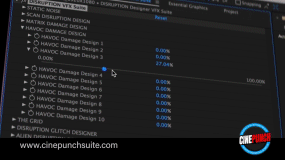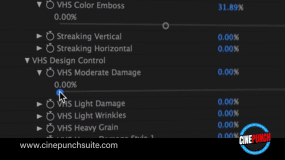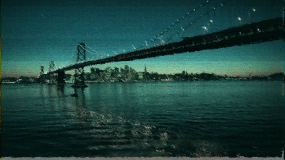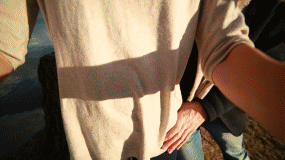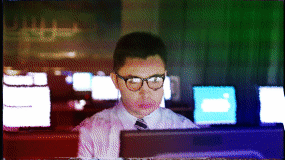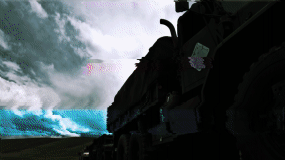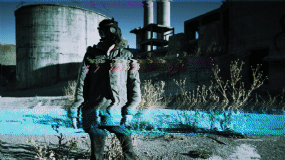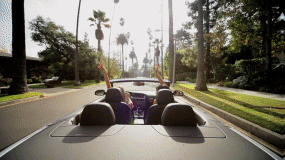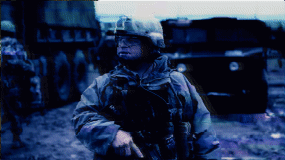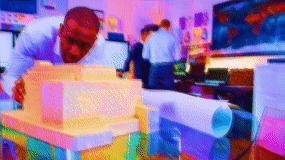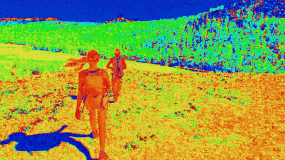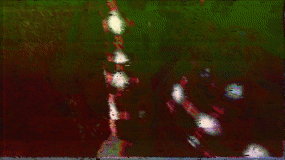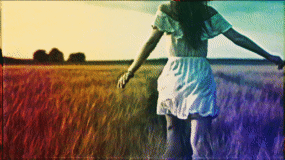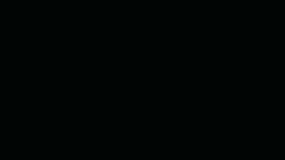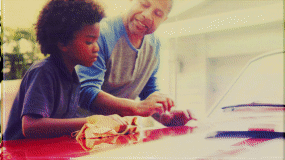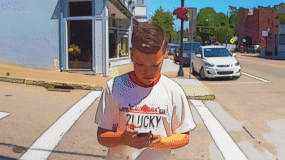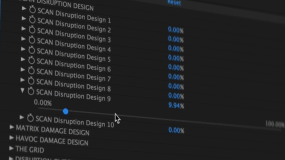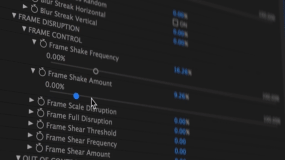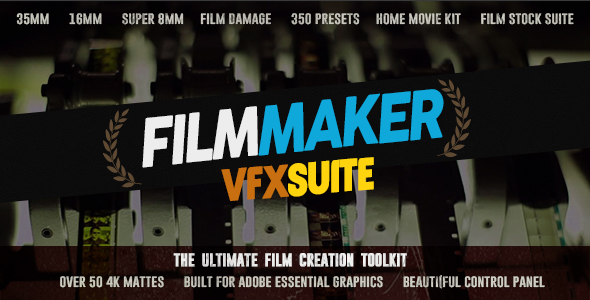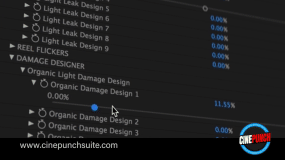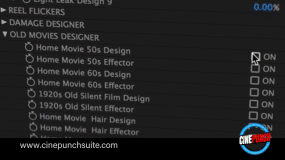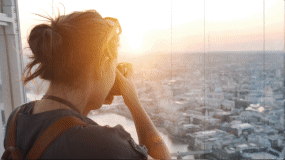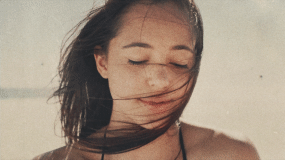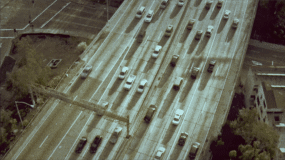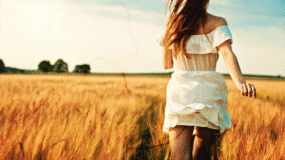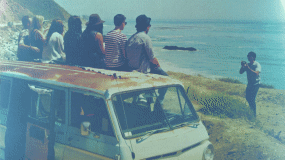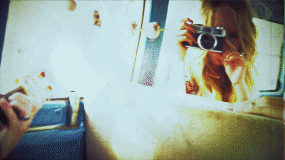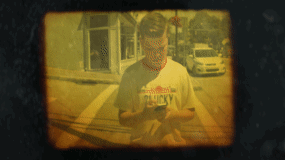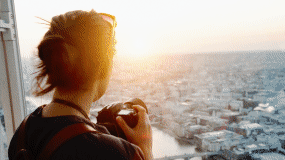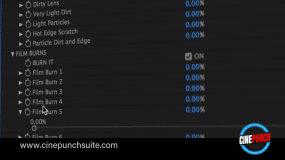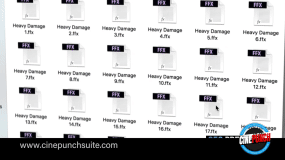 FilmMaker VFX Suite ToolKit

DISRUPTION VFX Suite Toolkit

SIMPLE VFX CONTROL PANELS QUICK TUTORIALS

ADOBE ESSENTIAL GRAPHICS READY

& MUCH, MUCH MORE!

Provides artists the freedom to add a truly organic film look to their work.
Add authentic Super 8mm, 16mm and 35mm film grains, as well as real dust and micro scratches.

The simple and beautiful control panel allows you to work on the final looks for your project.

The built in color suite allows you to quickly enhance colors and add a variety of film stocks as well as color styles.

All film elements have been captured in Ultra High Definition 6K and built inside
the Film Maker VFX Suite, giving you truly authentic results.

Quickly add film damage to your content and turn on Effectors
in order for your video or image to react and distort.

With a quick click of a button, turn your content into a home movie.

Turn on Film Burns and watch your image burn away.

Film Maker VFX Suite is built for Adobe After Effects CC and above.
From 720p, 1080p, 2K, 4K, as well as anamorphic.
The suite is built for the new Adobe CC 2017 Essential Graphics Integration.
Simply export your Film Maker VFX Suite toolkit, import the panel, and continue to modify and design your content directly inside of Adobe Premiere.

350 FILM VFX PRESETS
Over 50 4K Mattes and Overlays have been prepared for you to use inside Adobe Premiere for all your editing projects. The Film Maker VFX Suite… Return to Form….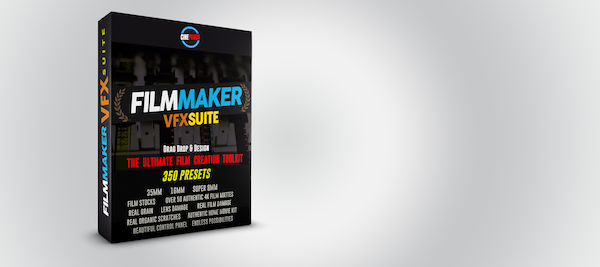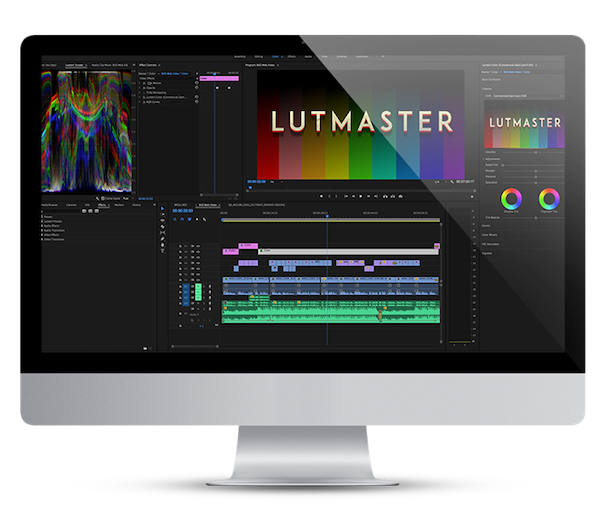 A comprehensive color suite providing a wide array of professionally graded color LUTS and color presets for Adobe Speed Grade, Adobe After Effects, and Adobe Premiere.
Camera Profile presets have been built to quickly enhance and adjust your color data. Presets for Adobe Premiere CC, Adobe After Effects CC and Photoshop CC have been created in order to speed up your workflow. Simply click on a color preset to preview the look.
Presets for Adobe Premiere allow you to preview LUTMASTER Color Looks. Color your world…with LUTMASTER.

500 COLOR PRESETS AND CAMERA PROFILES
---
FILM STOCK LUTS
COMMERCIAL LUTS
BLEACH LUTS
CINEMA LUTS
BLACK & WHITE LUTS
MONO COLOR LUTS
RETRO LUTS
TECHNICOLOR LUTS
FX COLOR LUTS

CAMERA PROFILES
ARRI
BLACK MAGIC
BOLEX
CANON
DJI
GOPRO
KINEFINITY
NIKON
PANASONIC
RED
SONY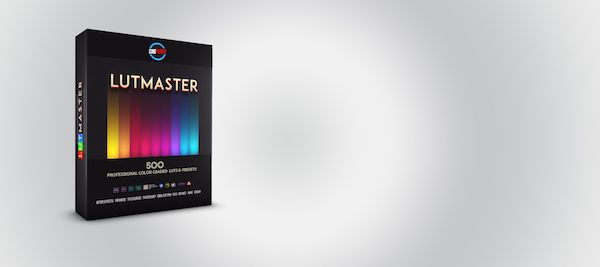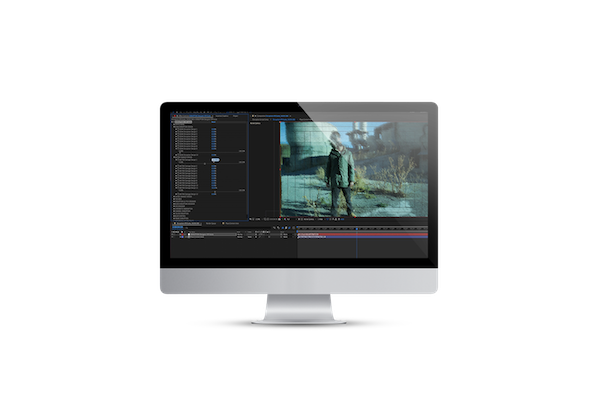 An all-new Digital Damage Suite for Adobe After Effects. SIMPLIFIED CONTROL PANEL. Professional results, built for the beginner.
Just drag and drop your video, image or titles into the after effects comp, and begin to design your damage.

Control Static and interference. With GLITCH DESIGNER you have more control to create digital glitches.

Go Retro and give your content an old school 80's feel with VHS Designer tools.
The disruption color suite and grunge kit are built within the control panel to crush your colors, add grime and enhance style.

FRAME SHAKE and OUT OF CONTROL utility tools allow you to create mayhem within your frames.

DISRUPTION VFX Suite is built for Adobe After Effects CC and above. From 720p, 1080p, 2K, 4K, as well as anamorphic.
The suite is built for the new Adobe CC 2017 Essential Graphics Integration. Simply export your DISRUPTION VFX Suite toolkit, import the panel, and continue to modify and design your content directly inside of Adobe Premiere.


350 DISRUPTION VFX PRESETS
Over 50 4K Matte Overlays and Textures have been prepared for you to use inside Adobe Premiere for all your editing projects. DISRUPTION VFX Suite. Design your damage